2016 is coming to an end, and below is a list of all the lessons we've produced since Jan 1st 2016.
This GIF is of the Trello board we use to organise the lesson productions that myself, @Constance_Fang, @Fiona as well as our lovely staff YuQin and Ariel use on a daily basis. Trello allows us to make sure that a lesson goes through all the steps in the most efficient way possible.
We hope you've enjoyed the lessons this year, and we'll see you in 2017. Be sure to check out today's Qing Wen for a special lesson on the New Year.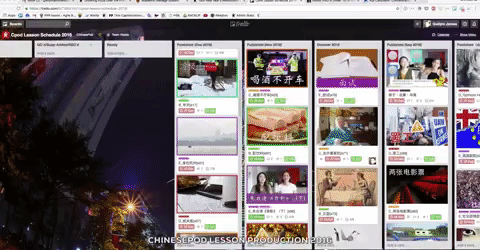 新年快乐