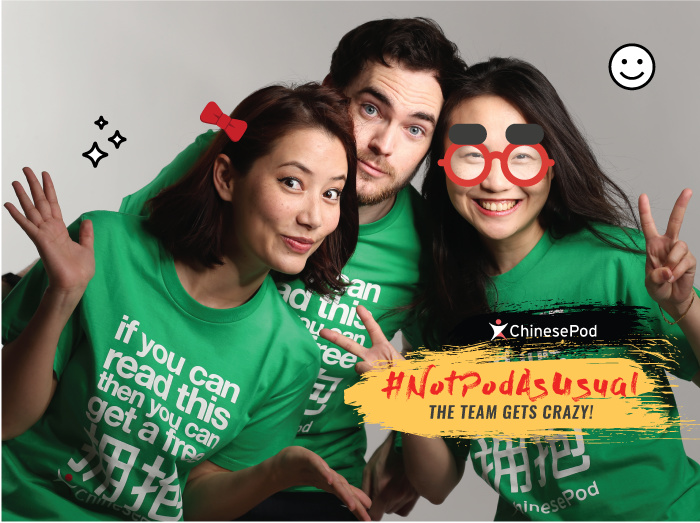 Ask in the comments below any question you have always wanted to ask Fiona, Constance, and Gwilym,
We are celebrating ChinesePod users, the brand and our content in a unique and fun way. Join the ChinesePod team between October 2nd, 2017 ~ October 15th, 2017, for the #NotPodAsUsual campaign.
To strengthen our relationship with our community and to better engage with you, our loyal fans, we have created two weeks of unusual lessons and activities. We will still teach Mandarin, but #NotPodAsUsual .
Submit your questions before Friday, September 29th.
Don't miss your chance to win #NotTheUsual prizes or discounts on subscriptions. Participate and share your ideas, as we release the content we have prepared specially for you!
Stay Tuned - The coming weeks are all about having #NotTheUsual fun!